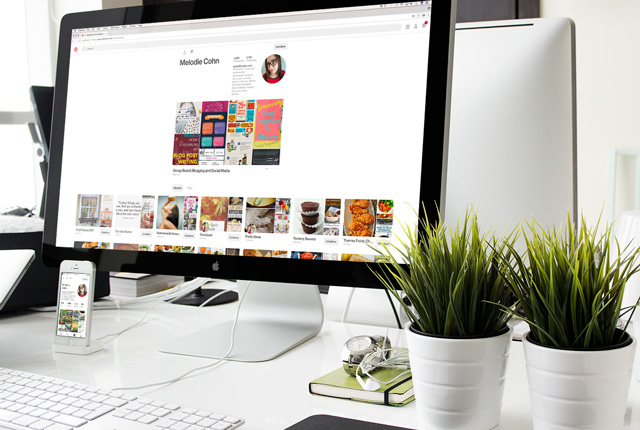 Back in 2011, I was introduced to Pinterest, to one to of its biggest influencers Susan Lori, and from there, my love for the social platform became addictive. Looking back, Pinterest played a big role in becoming a Social Media Specialist. Which is why I would love to share some tips and tricks on how to best manage your Pinterest page in order to use it to its full potential.
1. Be Organized
The more organized your boards are the better. This means the more you break down your categories examples, Bedrooms can be broken down into subcategories like bed frames, linen… The better you break down your boards into subcategories, the easier it will show up in searches. As well, sometimes it's best to delete the current description and write your own as detailed as possible. This too will help with searches.
2. Wish Lists
Pinterest audiences love wish lists. Surprisingly you will often find many pinners that share your interest, especially when again you use subcategories such as Gift Wish List For My 3-Year-Old or 40th Birthday Wish List. Using Wish List as a category is key.
3. Group Boards
Not only do I recommend making your own group boards, with clear joining rules and regulations. I highly recommend looking for groups that spark your own interest. This will help find new followers to your Pinterest page. Also, don't forget to add your closest allies to your own group boards, they are the ones most likely to stay members, and to pin to your boards.
4. Pinterest Analytics & Engagement
Like most Social Media Sites, one of the keys to engagement is the 20/80 rule. This means when branding 20% should be your brand and the other 80% should be about what your audience is interested in. The same goes for Pinterest. When I first started working in Social Media one of my client's was confused and angered by my pin choices for their Pinterest page. She didn't understand why I was pinning yoga culture when this client was in the Food & Beverage Industry. I did it because according to our analytics our audience was very much interested in Yoga. So by pinning Yoga culture to a Yoga board, I was engaging an audience to come follow our page. Make sure your Analytics are set for your page, they will help you get a feel for what kind of people follow you, and what may or may not help your page grow.
5. Pin Frequency
I'll admit it. On my own personal Pinterest page, sometimes I go pin happy and pin way more than I should. While my studies have shown that this can work against them for me, so far I haven't hurt my followers. Perhaps this was because I continue to respect what my audience wants as we spoke about in Pinterest Analytics. According to studies, the magic number is 10 pins a day. So try to stay on this pin frequency.
---
I love to chat about Social Media, so if you have any questions or concerns, or if you are looking for a quote on a Social project for your company, I am here for your Social Media Needs.
Never hesitate to contact me.
Follow me on Pinterest
Save
Save
Save
Save